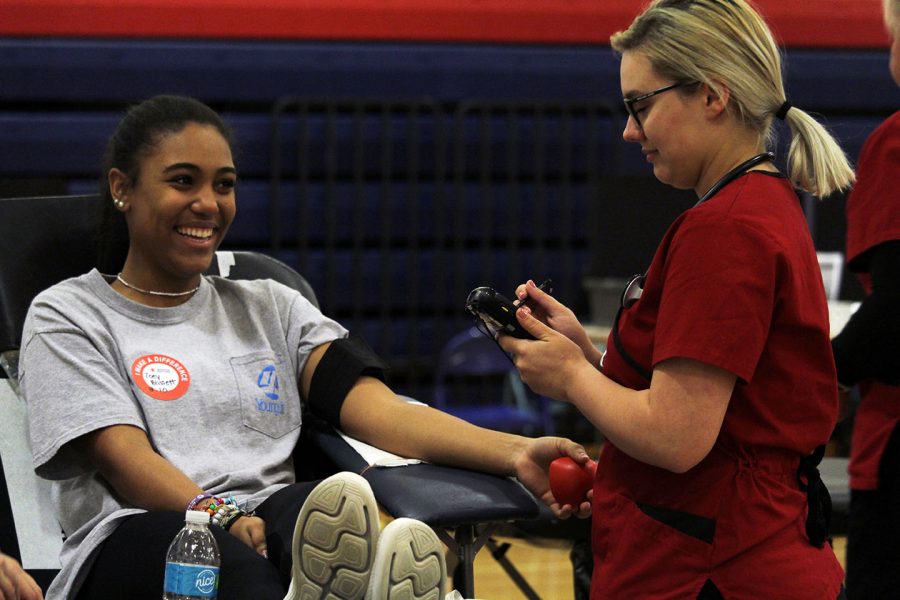 Photo by Jennifer Sadler
Although many students were eager to donate blood at the Red Cross blood drive, Student Council, who put on the event, fell one unit short of their 62 unit goal. This was in part due to the recent sweep of pre-winter illnesses at Manhattan High.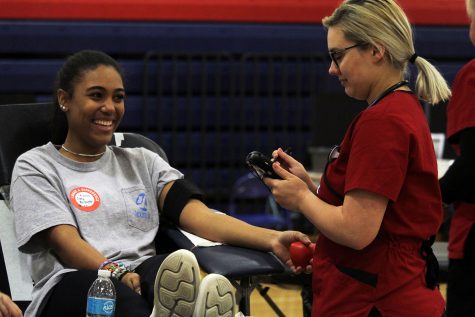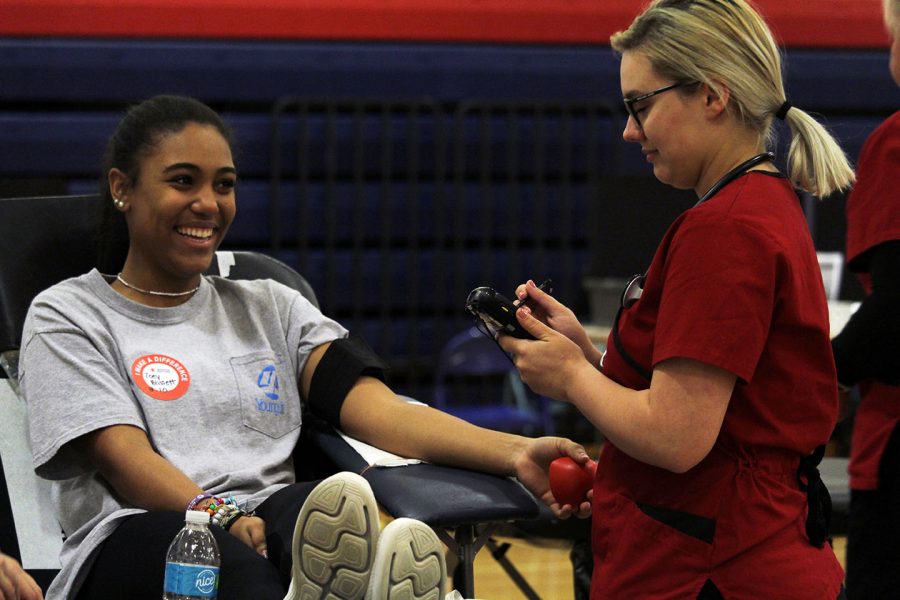 "I think as far as Student Council went, they did everything right," StuCo sponsor Leslie Campbell said. "It's just sometimes there just aren't enough healthy people to donate."
It was a disappointment to the StuCo members who volunteered that they came so close to reaching their goal, but they still believed that they had done something that would benefit others in their times of need.
"I just thought that it was cool to see people… being selfless, basically, and saving three lives with their donation, and I thought it was just a cool thing to organize it all for the school," junior Elizabeth Chapman said. Chapman was a chair for the blood drive with fellow junior Hannah Higgins, while senior Annagrace Katzenmeier led the group.
While the Red Cross sends employees to Manhattan High to draw blood and handle the proper categorization of it, StuCo members have to handle a great deal of the other steps involved in making the drive run smoothly. According to Campbell, they hardly ever had people waiting to donate due to the efficiency of their process.
There were many things StuCo volunteers helped with at the blood drive, including checking donors in and out and observing donors for a while after they have had their blood drawn to ensure that they had no negative side effects.
"I think [the blood drive] was a great thing to be involved in, and I'm really glad that I decided to be a chair this year," Chapman said.
There were returning donors who participated, but there were also multiple first-time donors who came to donate blood.
"I've always wanted to give back because if I was in the hospital needing blood, I would really want someone to donate for me," junior Krystal Kilner said.
Even though they may have not reached their goal, StuCo volunteers and donors alike felt that they had made an important impact.
"I think [the StuCo volunteers] did an awesome job," Campbell said, "so I'm hoping that just falling short of our goal by one unit doesn't disappoint them."