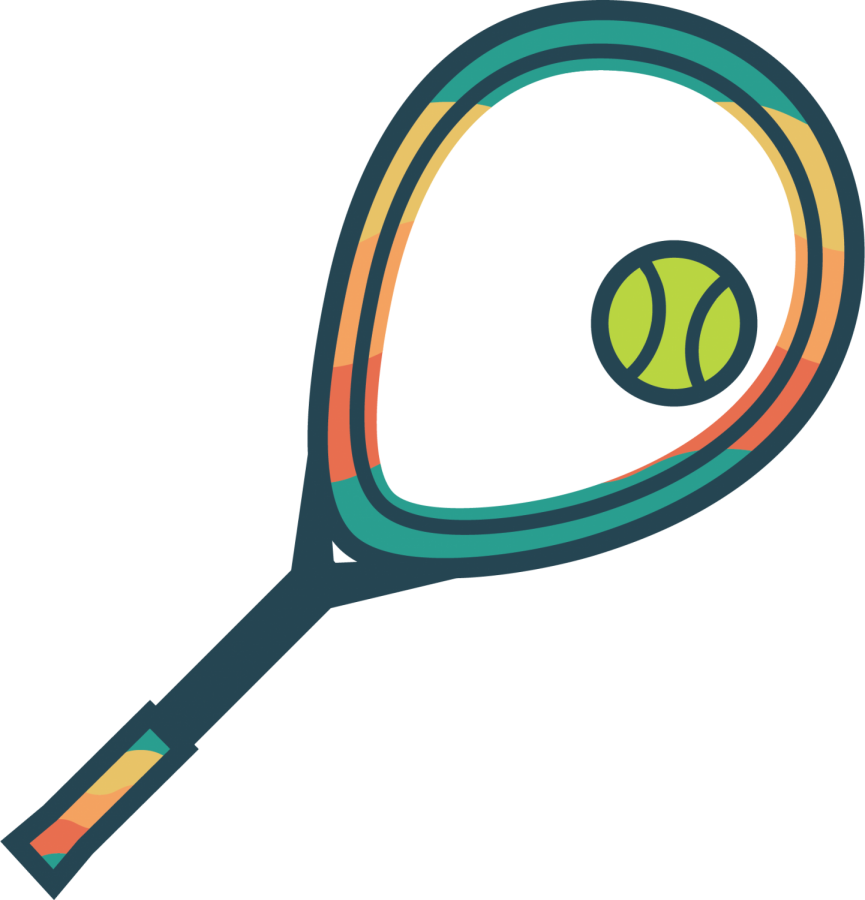 Halle Gaul
All six Manhattan High Varsity tennis players qualified for State in a successful Regionals outing this weekend at Kossover Tennis Center in Topeka. Overall, the team placed second behind its League rival Washburn Rural.
No. 1 singles player junior Jillian Harkin secured her third consecutive Regionals win. Harkin is expected to be the overall No. 1 seed at State, and will receive a first-round-bye — meaning she does not have to play in the first round to advance. Junior Maura Wiens, the No. 2 singles player, took third place.
"My goal all season has been to get a top four finishing spot, and I was able to do that this weekend," Wiens said. "For the most part, I was pretty consistent and I could regroup really well… Against Washburn I lost the first set, but I was able to figure it out [and come back]."
On the doubles side, the No. 1 doubles pair of seniors Ava Bahr and Hannah Loub took home bronze, while the No. 2 doubles team of juniors Erin Craft and Jessica Zhang earned fifth place.
The girls will now turn their focus to the State competition, which will begin on Friday.
According to head coach Tony Ingram, preparation for State will involve lots of repetition to improve consistency, as well as mental preparation.
"Enjoying the moment will be something I tell them to do," Ingram said. "[The girls] should not let the winning and losing take over the opportunity they have and the moment of being one of the ones who [earned] their way to the position they're in."
According to Ingram, first round wins will be important for success at State, especially for players new to the State scene.
"All of them have been [to State] except for Jessica and Erin, our two doubles," Ingram said. "So I think they know what to expect with the atmosphere, the opening ceremony and that type of stuff."
Wiens said the team is aiming for a top-three finish — a return to the podium after taking third place the last two seasons.