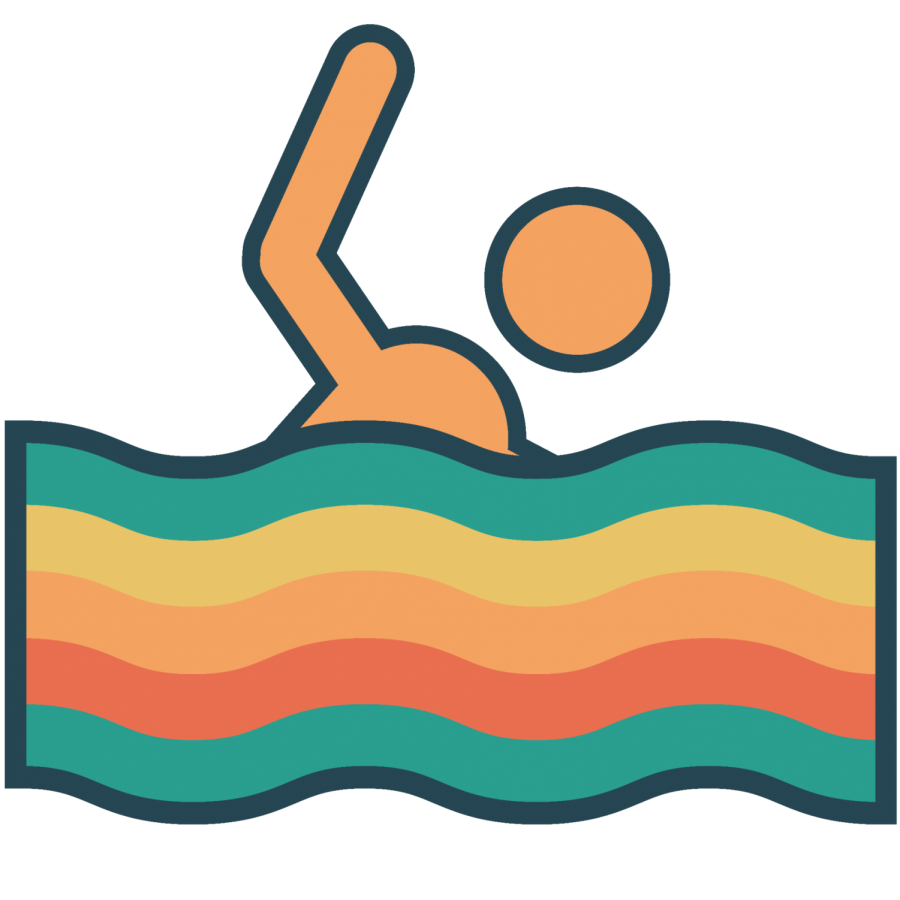 Halle Gaul
The Manhattan High School boys swim team competed at the Emporia swim meet in Topeka on Saturday. As one of the final meets before preparing for League and State, there was a lot of pressure on the swimmers to do well as a team and personally.
"A lot of our kids really competed and were consistent," head coach Alex Brown. "We were seeing them consistently hit these fast times."
Even though the swim team did not come back with a first place win overall, they did come back to Manhattan with State-qualifying cuts and times.
"[Today] felt really good. I finally got my State cut in the 500 free," freshman Will Graves said. "That was so cool, I finally got a State cut in an individual event."
Graves placed second in the 500 free, swimming a 5:10.07. Graves also placed second in the 100 breast, swimming a 1:06.69.
After this meet the boys have one meet until State, which is the Centennial League meet. There are only a couple chances left to qualify for State both individually and in relays. In preparation for the League meet the team will intensify their practices over the next week and then go into tapering, so they are prepared for the competition that League has to offer.
"The meet today was amazing," freshman Ethan Balman said. "I felt good and I'm happy with my times, [but] I'm disappointed that I didn't get my State cut in the 100 fly, [however], the competition today was amazing."
Balman swam a 59.44 in his 100 butterfly, placing second. Junior Mitchell Bunger placed third in his 200 free and third in his 500 free, swimming a 1:55.80 and 5:16.19 respectively. Freshman Max Steffensmeier placed first in the 200 individual medley with a time of 2:15.59 and sixth in the 100 back going a 1:03.45. The 200 medley relay placed third with a time of 1:50.66, the team's 200 free relay placed sixth and their 400 free relay placed second with times of 1:45.65 and 3:40.25 respectively. Senior diver Zeke Kohl placed second in the dive portion of the meet.
"I want to work on my 100 breast so I can get a State cut in that event too," Graves said. "The relays felt really good. We did really well in our 400 free, I got the fastest split in that event so that was fun."
For many of the swimmers they have one week left of this season, so there is a lot riding on the final practices and the League meet.
"Our goal is to have best times, and really put a high level of effort and intensity into practice the next week," Brown said. "This is when we can make the biggest gains with our training and of course going into League our goal is to win."