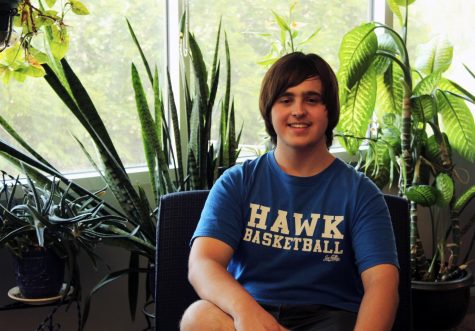 Photo Editor Joshua Flickinger has been on both staffs for The Mentor and the Blue M Yearbook, beginning as a student in Photo Imaging.
He likes to take pictures of nature, such as landscapes or close-ups and sporting events, such as basketball. He's taken Photography 1, 2 and 3 and that helped him a lot to get better at taking photos.
Flickinger's least favorite thing to do in digital media is writing the captions for photo events he wasn't at. He also thinks it's difficult to find people in their classrooms to take pictures of them.
"Sometimes they aren't there. They're just hard to find," Flickinger said. "That's probably my least favorite."
Flickinger said his favorite thing is getting to manage the photo department this year and getting to teach all the new students who have not had much experience with photography. Some of his favorite photography events were taking Mr. MHS photos and some girls soccer photos.
According to Flickinger, being a photo editor has its own perks too.
"That's a good thing about being a photographer," Flickinger siad. "You get in for free at paid events."
Joshua Flickinger, Photo Editor
May 06, 2019

Girls soccer wins both games, one postponed

(Media)

Nov 28, 2017

'Scream' brings screams, good music

(Story)