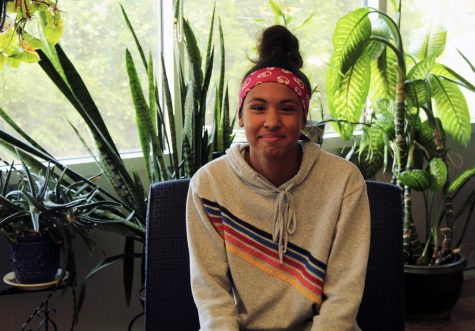 Paris Burgess is a first-time staff member of MHS publications for the 2019-2020 school year. Burgess likes to capture portraits and nature photography, which helped motivate her to join publications as a staff photographer.
"I like taking photos and sometimes when I take good photos on my phone I normally edit them," Burgess said.
Although Burgess is just a sophomore, her life inside and outside of school is filled with plenty of responsibility.
"My mom would probably say I'm a really responsible kid," Burgess said.
This is because unlike most high school students, Burgess is in charge of paying her phone bills, clothing, and caring for her pet bearded dragon Falcor. To pay for all these expenses, Burgess works a part-time job in the food industry where she busses, hosts and seat customers. Although work consumes a lot of Paris's free time she still finds the time to hang out with her friends and sister.
"Hangin out with friends is fun because we're kind of like sisters," Burgess said. "We say stuff at the same time."
Paris Burgess, Staff Photographer