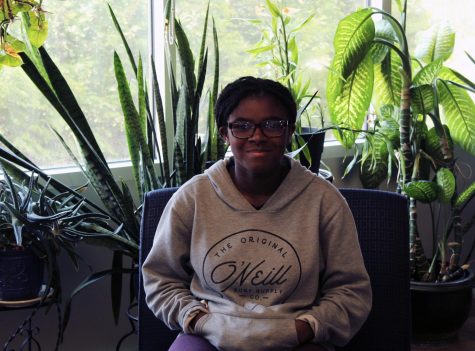 Sammara Jacobs is a 14 year old sophomore at Manhattan High and has entered her first year of being a staff photographer for The Mentor and Blue-M Yearbook.
Her inspiration for taking pictures came from her mom, who takes a lot of pictures during family events.
"My mom is always taking pictures of something," Jacobs said. "If it's not me at graduation or me in general, then its my siblings and other family events."
Although she likes photography, Jacobs's career focus is on becoming either a singer or a piano player. She hasn't decided on what genre she would like to sing, she's hoping to work on it.
When she's not exploring her career interests, Jacobs enjoys taking photos of the sky.
She also likes reading, writing poetry and sleeping.
Sammara Jacobs, Staff Photographer
Nov 04, 2019

SADD hosts annual Red Ribbon Week

(Media)