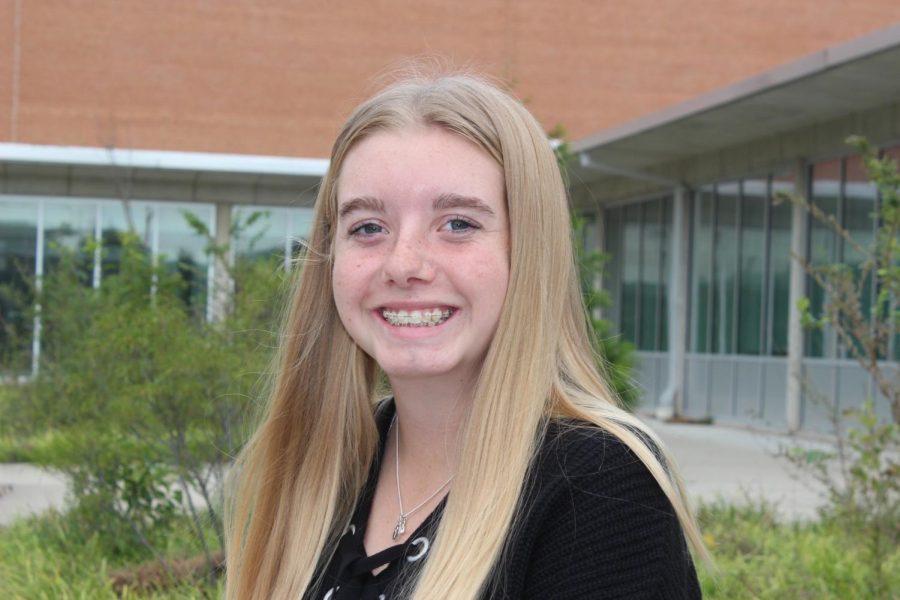 Kamryn Bussmann, junior, has been on publications staff for two years. At the beginning, Kami's friend, John Ostermann, convinced her to join the yearbook team. He said it was a fun class, and she decided to join The Mentor her sophomore year. She now works as the Blue M Visual Text Editor.
When she isn't producing content for publications, Kami enjoys playing sports such as soccer and golf, playing for the varsity golf team at MHS. She enjoys walking around her neighborhood and hanging out with friends.
"I'm excited to put together the yearbook and show off the people's memories of the students, " Bussmann said.
Kamryn Bussmann, Blue M Visual Text Editor
Mar 25, 2019

Boys golf off to a slow start

(Story)

Mar 04, 2019

Wrestling takes second at State

(Story)

Feb 05, 2019

Wrestling dominates Centennial League

(Story)

Jan 28, 2019

Wrestling takes top spot at home

(Story)

Dec 17, 2018

Wrestling Takes Fourth in Nebraska

(Story)

Dec 11, 2018

Wrestling hosts weekend matches 

(Story)

Dec 02, 2018

Varsity wrestling gets 5th at tournament

(Story)

Dec 01, 2018

FFA takes on Abilene for district competition

(Story)

Nov 15, 2018

Season's Greetings

(Story)

Nov 06, 2018

Winning should come as a team

(Story)

Oct 29, 2018

MHS students have chemistry

(Story)

Oct 29, 2018

Riverdale premiers new season, amazing beginning

(Story)

Oct 26, 2018

Students should attend class

(Story)