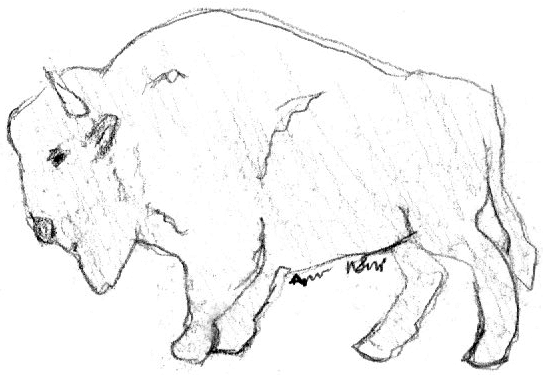 First Kansas study
Kansas Day, Jan. 29, is the annual celebration of Kansas. People all over the state gather to show their pride in Kansas.
According to the Kansas State Historical Society website, Kansas Day's origin can be traced back to Paola 1877. On Jan. 8 of that year, 15 or 20 people in Paola public school were studying the history of the United States. The lesson was about the battle of New Orleans and how 62 years before the battle, to the very hour, Andrew Jackson's riflemen were peppering the British redcoats from behind cotton bales. Any students suddenly felt patriotism on that anniversary and decided to celebrate their pride in Kansas and its victories of peace.
It was decided and told to the public that an afternoon would be set apart for the study of Kansas, its geography, its history and its resources. The afternoon that was selected was Jan. 29, 1877. For two whole weeks after that, the students searched for every piece of information they could find that was about Kansas. They looked through everything, encyclopedias, bothered their parents with questions. They searched for history, statistics and valuable information that was about one subject. Kansas.
The day came where they had to present their gathered information. The blackboard was extremely big, and covered with careful drawings of the state seal and maps of the state, the country and township. The motto of the state was conspicuous in red and blue chalk. The banner counties in wheat, corn, oats, hay, cattle, hogs, horses, sheep and even mules were on the board. On the board were also the Kansas songs. One was Whittier's "Song of the Kansas Emigrant." Another was Lucy Larcom's "The Call to Kansas."
In 1882, the first Northwestern Teachers Association was held in Beloit. They decided that a small pamphlet should be published about all of the events of that day. Del Valentine of the Clay Center Dispatch printed the book. It was called "Kansas Day" and contained 32 pages. Later on, the booklet became a prominent feature of the State Teachers Association in Topeka. Two thousand copies of it were printed, so every teacher was able to take home one or more copies. Purchased copies went to 65 counties in the state. For a short time the booklet was used as a textbook in the state normal school at Emporia.
Ever since then, Kansas Day had continued to spread and give pride to many native and non-native Kansas citizens. Students and teachers also celebrate this, as it's a celebration of history and hard work.