Brianna Carmack, Opinions Editor
November 13, 2018
As support for mainstream media declines, media literacy is becoming less important than it should be. According to MediaLiteracy.com,...
Hannah Le, Staff Writer
November 13, 2018
After the 2018 USD 383 bond referendum was approved on Nov. 6 through the midterm elections, questions have risen as to what the money...
Kris Long, Ethan Morrow, and Cole Schmitt
September 27, 2018
The Homecoming Dance is taking place at 7:00 pm. Saturday, Sept. 29, in the Manhattan High West Campus North gym and commons area. The theme...
September 27, 2018
Are you ready for this year's Homecoming week? Well, this year National Honor Society club will be continuing their tradition of hosting a game...
September 27, 2018
From freshman to senior, students have many different expectations...
Creative asks are proving successful
September 27, 2018
Manhattan High School students are kick-starting homecoming excitement...
Preview of Homecoming Pep Rally
September 27, 2018
With the 2018 Homecoming Pep Rally approaching on Wednesday,...
Manhattan High football team prepares for homecoming game
September 27, 2018
Manhattan High will face off against Emporia High on Sept. 18...
PowderPuff football tradition, showcases school spirit
September 27, 2018
Manhattan High PowderPuff football and cheer teams have been...
Homecoming theme "True Colors" allows increased participation, inclusiveness
September 27, 2018
At Manhattan High School, every year has brought refreshing themes...
Jarrod Wege, Gabe Jernigan, and Duncan O'Brate
October 11, 2018
Manhattan High School Resources Officer Tyrone Townsend points out parking restrictions in blue zones. https://youtu.be/zAed14oDUuQ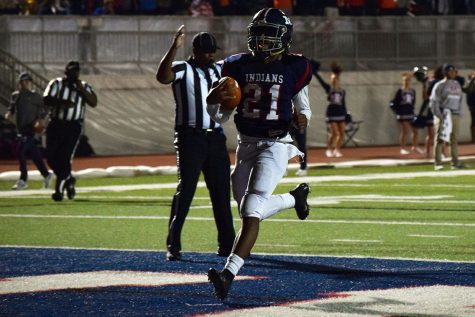 Micheal Simmons, Blue M Editor-In-Chief
November 15, 2018
Kevontae McDonald Varsity Football 35 rushes for 237 yards and 6 touchdowns in the game against Lawrence Free State How did beating Free State feel? It...
Friday, November 2

Varsity Boys Soccer

MHS 18 - Shawnee Mission East 3

Friday, October 26

Varsity Football

MHS 73 - Witchita Southeast 20

Tuesday, April 10

Softball

MHS 0 - Rossville 8

Tuesday, April 10

Softball

MHS 3 - Rossville 14

Monday, April 9

Baseball

MHS 4 - Wichita East 2
Enter your email address below to receive our daily email updates.
Meet Your staff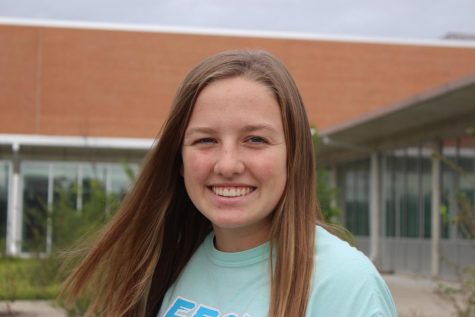 Aloera Ostermann
Blue M Visual Editor
Aloera Ostermann, junior, is on her second year on the publications staff. She was introduced to publications through her older brother John Ostermann. "He knew I would like it because I like de...
Read all stories written by Aloera Ostermann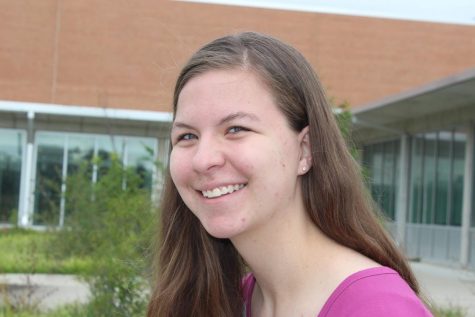 Madison Ritz
Staff Writer
Madison Ritz is a junior on the Blue M yearbook staff. This is her first year on staff and she joined because the staff sought her out, thinking she would be a good asset to yearbook at Manhattan High. ...
Read all stories written by Madison Ritz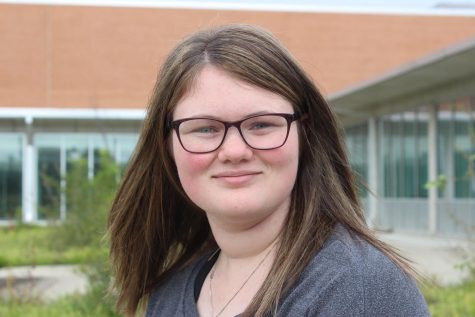 Hannah Heger
Features Editor
Hannah Heger, features editor, is a junior at MHS. She eventually wants to grow up to be a veterinarian because of her immense love for pets, specifically dogs. She has grown up with two older brothers, Al...
Riley Williamson, Staff Writer
Olivia Leon's Spanish classes experienced the culture of Spanish-speaking countries last week by celebrating "Dia de los Muertos," also known as "The Day of the Dead." Th...
November 6, 2018 • 0 comments
Tara Wood, Staff Writer
Students with life barriers and challenging situations now have a new opportunity to get help through a course called JAG-K. JAG-K is a non-profit organization that stan...
November 6, 2018 • 0 comments
Kamryn Bussmann, Staff Writer
Seniors Tejaswi Shrestha and Akash Aryal headed to Ames, Iowa to present some chemistry knowledge to undergraduates at Iowa State. "I had a poster presentation about researc...
October 29, 2018 • 0 comments
Riley Williamson, Staff Writer
Preparing for the ACT is a concept that is overlooked by many students. With high college costs, getting a good score on the ACT can be beneficial. Besides the score being used fo...
October 29, 2018 • 0 comments

New Science Cafe introduces scientific discussion, student participation
October 29, 2018
Goldstein Foundation Gathers Nominations
October 29, 2018
Bella Lane, Staff Writer
Last week's episode of "The Walking Dead" left us with the biggest cliffhanger ever in the series, with the only certainty being that Rick had been stabbed and that Sund...
November 6, 2018 • 0 comments
Anika Nyp, Staff Writer
The new Netflix series the "Chilling Adventures of Sabrina," which came out on Friday, kicks off with a bang as a new view of the classic tales of Sabrina Spellman, her ...
October 29, 2018 • 0 comments
Javi Mercado, Staff Photographer
"A Star Is Born" is the fourth retelling of a love story that shows a new way of the falling-in-love cliche that we haven't quite seen before. The relatively small ca...
October 29, 2018 • 0 comments
Riverdale premiers new season, amazing beginning
October 29, 2018
Crazy Rich Asians has major impact, importance
October 2, 2018