Kris Long, Junior News Editor
December 17, 2018
The current school policy on fighting is a zero-tolerance-of-violence policy, meaning anyone involved in a fight is automatically suspended...
Kyla Barnett, Junior Opinions Editor
December 17, 2018
Recently, the popular social media site Tumblr announced that it would be permanently banning all adult content on its platform as...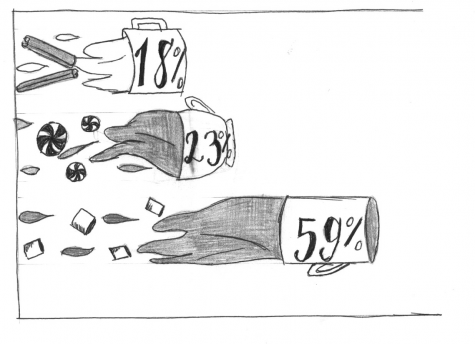 Bella Lane, Junior Co Editor-In-Chief
December 17, 2018
As winter comes, people tend to like to stay inside, covered in blankets and watching Netflix with a nice drink. There are a variety of winter...
Coy Cavender, Staff Writer
December 17, 2018
Over the holidays, most of us can agree that we eat a whole bunch of food. While most people eat turkey, ham, mashed potatoes, etc., some people...
Not Just St Nick shows up at this time of year
December 17, 2018
You may know the jolly fat man that bring gifts on Christmas...
Other Holidays around Christmas
December 17, 2018
December is a time full of different celebrations; Christmas...
Christmas Traditions and Differences
December 17, 2018
Christmas has been observed as a religious holiday for centuries...
Insight on setup of the Homecoming Dance
September 27, 2018
The Homecoming Dance is taking place at 7:00 pm. Saturday, Sept....
NHS game night tradition sparks student bonding
September 27, 2018
Are you ready for this year's Homecoming week? Well, this year...
Jarrod Wege, Gabe Jernigan, and Duncan O'Brate
October 11, 2018
Manhattan High School Resources Officer Tyrone Townsend points out parking restrictions in blue zones. https://youtu.be/zAed14oDUuQ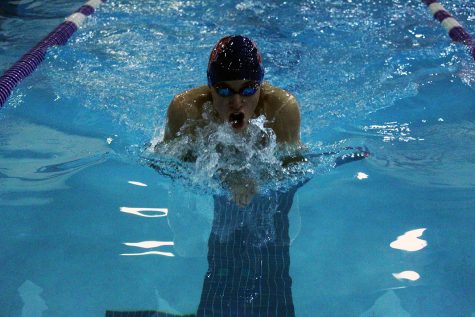 Cole Schmitt, Staff Writer
December 17, 2018
Xander Say Swimming Won the 200 freestyle, 100 breaststroke, 200 freestyle relay, and 400 freestyle relay this past week What inspired you to become...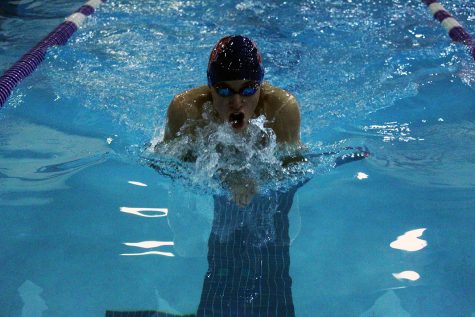 Anika Nyp, Junior Online Editor-In-Chief
December 17, 2018
For the first time this season the Manhattan High swim and dive team has taken first place. Their swim meet at 3:30 p.m. last Wednesday at the Kansas State Natatorium was a lot...
Friday, November 2

Varsity Boys Soccer

MHS 18 - Shawnee Mission East 3

Friday, October 26

Varsity Football

MHS 73 - Witchita Southeast 20

Tuesday, April 10

Softball

MHS 0 - Rossville 8

Tuesday, April 10

Softball

MHS 3 - Rossville 14

Monday, April 9

Baseball

MHS 4 - Wichita East 2
Enter your email address below to receive our daily email updates.
Meet Your staff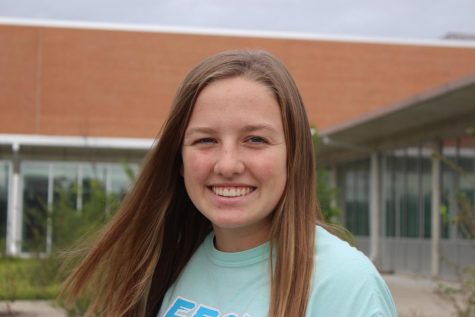 Aloera Ostermann
Blue M Visual Editor
Aloera Ostermann, junior, is on her second year on the publications staff. She was introduced to publications through her older brother John Ostermann. "He knew I would like it because I like de...
Read all stories written by Aloera Ostermann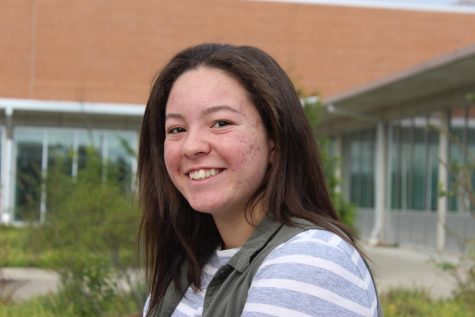 Brianna Carmack
Opinions Editor
Brianna Carmack, sophomore, is the type of person who just wants to make someone's day go from terrible to great. Carmack was born in Lancaster, California and moved to Manhattan when she was thre...
Read all stories written by Brianna Carmack
Ayden Boyles
Staff Writer
Senior Ayden Boyles, staff writer for The Mentor, is in his first year on publications staff. He first learned about publications, specifically newspaper, through his friend and Print Editor-in-Chief K...
Madison Ritz, Staff Writer
At the beginning of the semester, Educational Humanities and Composition teacher Jenna Grater assigned her senior students to research a country of their choosing. The stude...
December 11, 2018 • 0 comments
Madison Ritz, Staff Writer
Solving math problems to progress through challenges similar to the CBS show "The Amazing Race" has been a new project in Jancy Radke's math classes this week. Students...
December 11, 2018 • 0 comments
Madison Ritz, Staff Writer
Students next year will have three new classes to gain college credit are coming to Manhattan High School. The dual credit courses with Manhattan Area Technical College in...
December 11, 2018 • 0 comments
Aloera Ostermann, Staff Writer
Students will have a new college-credit option for meeting their U.S. History requirement beginning next year. Manhattan Area Technical College is offering the course at Manha...
December 11, 2018 • 0 comments
Science Biomedical pathway to undergo significant changes
December 11, 2018
CTE department adds three new classes to curriculum
December 11, 2018
English department removes two classes
December 11, 2018