Sophia Comas, Online Editor-in-Chief
September 16, 2019
Because the current political climate has dictated that our generation have a newfound focus on voting, it seems more than necessary...
Meredith Comas, Print Editor-in-Chief
September 16, 2019
Dear reader, Hello again from the other side of a computer screen with a blank document and an electric cursor. It's nice to see...
Anika Nyp, Blue M Editor-in-Chief
September 16, 2019
At Manhattan High School, students have the chance to become even more hands on with animals through the Wide Horizons class. It allows for...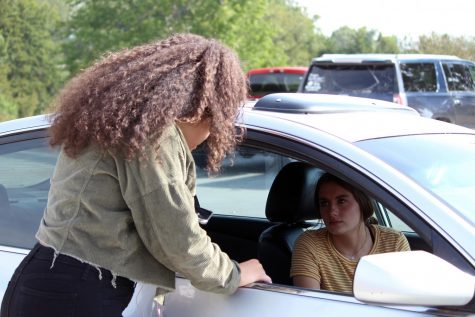 Sunset Zoo provides overflow parking
September 16, 2019
It is 7:40 a.m. and students are continuing to circle...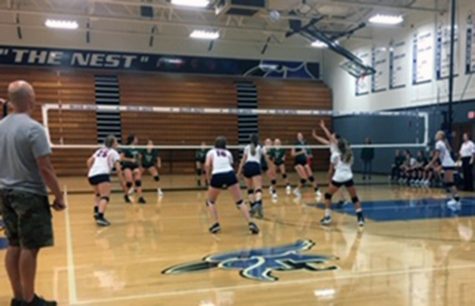 Ashlyn Cassel, Staff Writer
September 17, 2019
On Sept. 7 at the Junction City Junior Varsity Invitational, the freshman volleyball team took third out of eight teams that participated at the tournament. The tournament...
Rachel Edie, Business Manager
September 16, 2019
This past Thursday, the Varsity volleyball team travelled to Silver Lake High to play a quad. One of their games was against Silver Lake High and ended up going into a third...
Saturday, January 26

Girls Basketball

MHS 47 - Ulyesses 43

Friday, January 25

Girls Basketball

MHS 21 - Olathe South 62

Thursday, January 24

Boys Basketball

MHS 57 - Topeka West 47

Thursday, January 24

Girls Basketball

MHS 81 - Wellington 51

Saturday, January 19

Boys Basketball

MHS 42 - Blue Valley West 51
Meet Your staff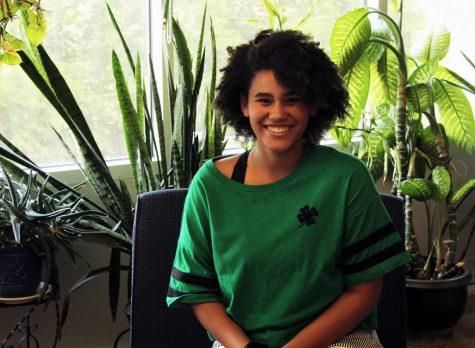 Lauryn Maxwell
Staff Writer
Lauryn Maxwell is a member of a group of tech savvy students who are part of digital media. She is 16 years old and currently a junior at Manhattan High School. This 2019-2020 school year is Lauryn's...
Read all stories written by Lauryn Maxwell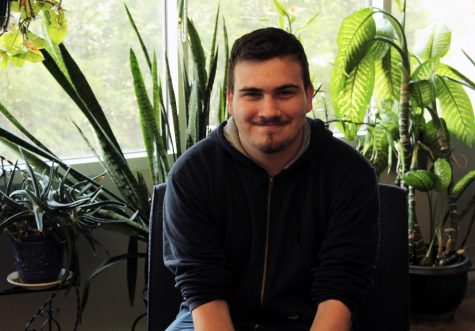 Gage Mingo
Staff Writer
When senior staff writer Gage Mingo saw "Digital Media Publication Design" on his schedule, he was confused. He didn't sign up for it, so he really had no reason to be there. He was planning on dropping...
Read all stories written by Gage Mingo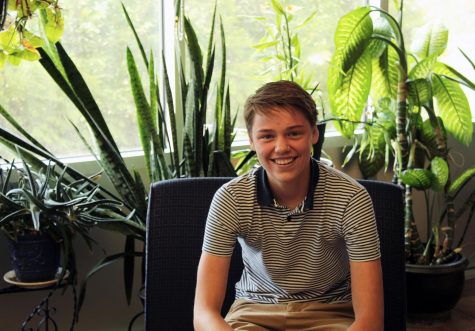 Kris Long
Opinions Editor
Sophomore Kris Long is the Opinions Editor for The Mentor and has been a member of staff since he joined 21st Century Journalism his freshman year. He's hoping to establish himself as a leader this...