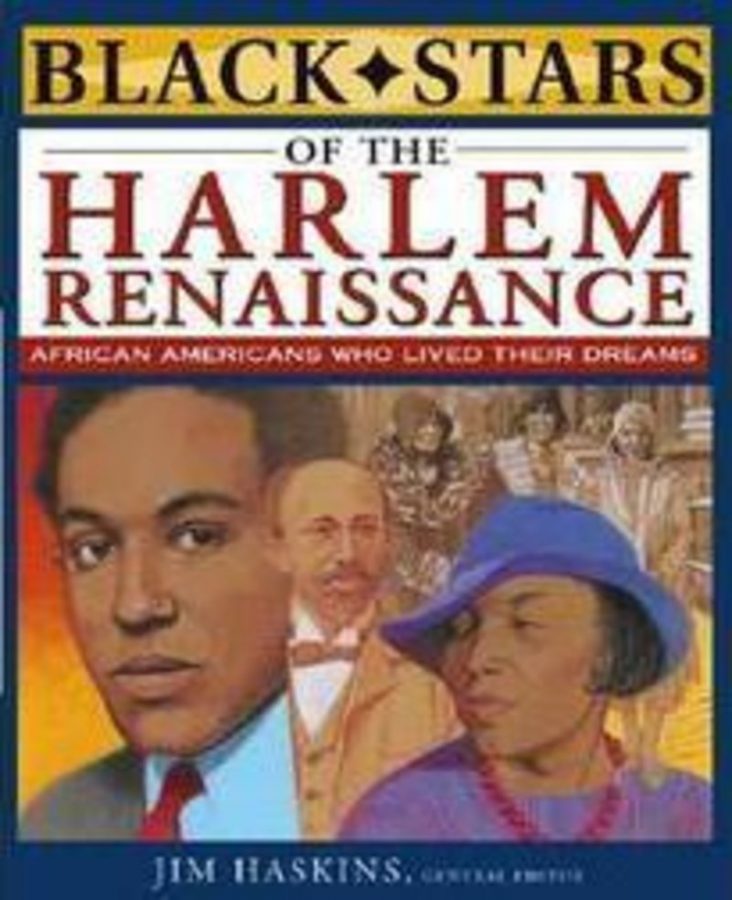 Prominent Harlem Renaissance Figures
Actors and Writers
Bill Robinson — Born in 1878, Bill "Bojangles" Robinson grew up to be the most famous and well-paid African-American entertainer in the beginning of the 20th century. He started performing dance routines at the age of five. Four years later, he joined a travelling theatre group, and his career began. After taking a break from show business to serve in World War I, he starred on Broadway in the very successful musical "Blackbirds of 1928" and later became known for his tap-dance routines. Although he was a prominent public figure, Robinson's opportunities, according to blackpast.org, "were still limited to black venues because of racism."
Charles Sidney Gilpin — Unlike many other African-American performers during the Harlem Renaissance, Charles Sidney Gilpin performed in the lead role for several plays during his career. Although he performed in many plays prior to his largest roles, he became one for the history books when he starred in the title role in the play "The Emperor Jones" and became the first black actor to star on Broadway.
Evelyn Preer — Known in the black community as "The First Lady of the Screen," Evelyn Preer began her career working in films in roles that tended to challenge the traditional stereotypes of African-Americans. She later began to act on Broadway, working with the well-known composer Duke Ellington. Her success later led her to Hollywood, where she became a contract actress for Paramount Studios. According to blackpast.org, "Preer's career on the silver screen would have perhaps broadened further had she not developed post-parturition complications." These complications led to her early death at the age of 36, cutting off a blossoming career.
Langston Hughes — Hughes' career truly began after his poem "The Negro Speaks of Rivers" was published in The Crisis magazine. He spent several years working odd jobs before winning first place in a literary competition, giving him the funds he needed to attend university. He soon met a critic who helped him get his first poetry book, "The Weary Blues," published, which, according to Biography.com, "had popular appeal and established both his poetic style and his commitment to black themes and heritage." Hughes went on to write more books of poetry as well as novels, forever cementing his legacy in the literary world as one of the foremost African-American writers during the Harlem Renaissance.
Jessie Fauset — Fauset began to submit reviews, essays and other material to The Crisis magazine while she worked as a teacher in 1912, and seven years later, she became their literary editor. Meanwhile, she became the co-editor for a publication which sought to teach African-American children about their history. Her first novel, "There is Confusion," was published in 1924. According to Biography.com, her novel, which featured a middle class African American family, was an unusual choice for the time, which made it difficult to publish. Despite this, Fauset went on to publish three more novels during her lifetime.
Visual and Musical Artists
Palmer C. Hayden — painter

Painter Palmer C. Hayden (1890-1973) was a Harlem Renaissance painter who depicted African American life and influences as well as landscapes and seascapes. Hayden faced prejudice not only from the white community in art, but the African American as many of his fellow artists felt his work added to the stereotypes placed on the African American community. However, his vivid depictions of lower-working class life — often depicting himself as a struggling artist such as in his work "The Janitor Who Paints" (1937) — had major influence on the artistic community and receive recognition to this day as some of the most influential pieces in history.

Aaron Douglas — painter

Aaron Douglas (1899 – 1997) was a Harlem Renaissance painter known for showing through his work the "New Negro" philosophy —

a term popularized during the Harlem Renaissance implying a more outspoken advocacy of dignity and a refusal to submit quietly to the practices and laws of Jim Crow racial segregation. Douglas painted murals and made cover designs for African American publications. His most notable work, the four-panel series "Aspects of Negro Life" — located on the 135th Street branch of the New York Public Library in Harlem — depicts the journey of African Americans

from freedom in Africa to enslavement in the United States and from liberation after the Civil War to life in the modern city.

James Van Der Zee — photographer

James Van Der Zee (1886-1983) was a Harlem Renaissance photographer and leader known for his photos of African American New Yorkers. He discovered his love for photography as a young child living in Lenox, Massachusetts, quickly providing rich documentation of African American life to those who could not afford it. In 1906, Van Der Zee moved to New York City as an aspiring musician, working as a waiter and elevator operator. After working as a photography assistant, Van Der Zee moved to Harlem, opening his portrait studio just as large numbers of African Americans moved to that part of the city. He soon became the most successful photographer in Harlem. However, his photography soon fell out of popularity due to economic struggles in the country and the influx of personal cameras. By the 1960's, however, his work was rediscovered by historians and received recognition beyond Harlem. He later came out of retirement to photograph celebrities who then promoted his work. In 1993, the National Portrait Gallery exhibited his work in honor of his work with the Harlem Renaissance.

Jacob Lawrence — painter

Jacob Lawrence (1917-2000) was the first African American painter known for painting African American life. He is most known for his "Migration Series" — a series of paintings showing the migration of Africans to America. Lawrence, born in New Jersey but raised in Harlem, gained an interest in art while enrolled in art classes at the Utopia Children's Center. He dropped out of school at 16, but took classes with the Harlem Art Workshop and continued to immerse himself in art. His "Migration Series" made him the first African American artist featured at Edith Halpert's Downtown Gallery. He served in the United States Coast Guard during WWII, inspiring his "War Series." Lawrence suffered spells of depression, but despite his struggles he became an tenured educator at University of Washington, Seattle, until his retirement in 1986. He spent the rest of his life painting for non-profits like NAACP Legal Defense fund and Schomburg Center for Research in Black Culture, continuing to paint up until his death in 2000.
Duke Ellington — musician

Edward Kennedy "Duke" Ellington (1899-1974) was an African American composer and an originator of large-band jazz.

A major influence on the history of jazz, Ellington composed new styles of music as well as sings for the stage, screen, and songbook. He is created with creating one of the most distinctive and influential sounds in music history.

He began performing in the 1920s in Broadway night clubs in a 10-piece ensemble. His music was known for using unique sounds, such as pluggers and using the trombone to "growl."

Ellington made hundreds of recordings with his hands, his music appearing on film, radio, and live in concert. His fame skyrocketed in the '40s with songs like "Concerto for Cootie" and "It Don't Mean A Thing If It Ain't Got That Swing."

Ellington's use of musical drama as well as his unique melodies and rhythms are what made him stand out in a time period filled with jazz. Ellington won 12 Grammy Awards and recounts his life's journey to musical success in his autobiography "Music Is My Mistress" (1973). At the age of 75, Ellington died and was buried in the Bronx, New York City. More than 12,000 people attended his funeral and his music continues to shape the musical world today.
Louis Armstrong — musician

Louis Armstrong (1901-1971) was a trumpeter, bandleader, singer, soloist, film star and comedian. Armstrong had a difficult childhood — abandoned by his father and his mother forced into prostitution, he often spent his days with his maternal grandmother and eventually dropped out of school by the fifth grade. In 1912, Armstrong was arrested for firing his grandfather's gun in the air during a New Year's celebration. He was then sent to the Colored Waif's Home for Boys where he fell in love with music. As an adult, he travelled to New york where he began to gain momentum as a musical artist. While his popularity began to rise, so did the racism and prejudice he received. However, Armstrong continued to break boundaries, setting a series of African American "firsts." He became the first African American to publish an autobiography — "Swing That Music" (1936) — first African American to get featuring billing in a Hollywood movie and first African American to host a nationally sponsored radio show. Armstrong is considered one of the most influential musicians in history, and many of his songs remain popular to this day.
Adelaide Hall — musician

Adelaide Hall (1901-1993) was an African American jazz singer who, with her unique vocals, ushered in a new technique called "sact" — jazz singing in which, using improvised, meaningless syllables sung into a melody, the voice essentially becomes an instrument. Born to professor of music at the Pratt Institute in Brooklyn, Hall was surrounded by music throughout her childhood. As a young woman, Hall sang a piano-duet with her sister until her sister's untimely death in 1918. In the early '20s, Hall went on to sing in the course of the broadway show "Shuffle Along," soon after meeting her husband who later became her manger. In 1926, Hall toured Europe as the star of "Chocolate Kiddies," here she met Duke Ellington, starting a long time professional association with the musician who later helped popularize her vocal technique of "scat." In the late '20s, Hall gained fame during the Harlem Renaissance, headlining at Harlem's Cotton Club, where Ellington was a regular. She also booked more Broadway tours, adding to her momentum as a figure for the Harlem Renaissance. Due to her success, she bought a house in an all-white neighborhood but later relocated to Europe — living in Paris and London — after she felt her family was treated by racist agendas. She died in London in 1993.