Athlete of the Week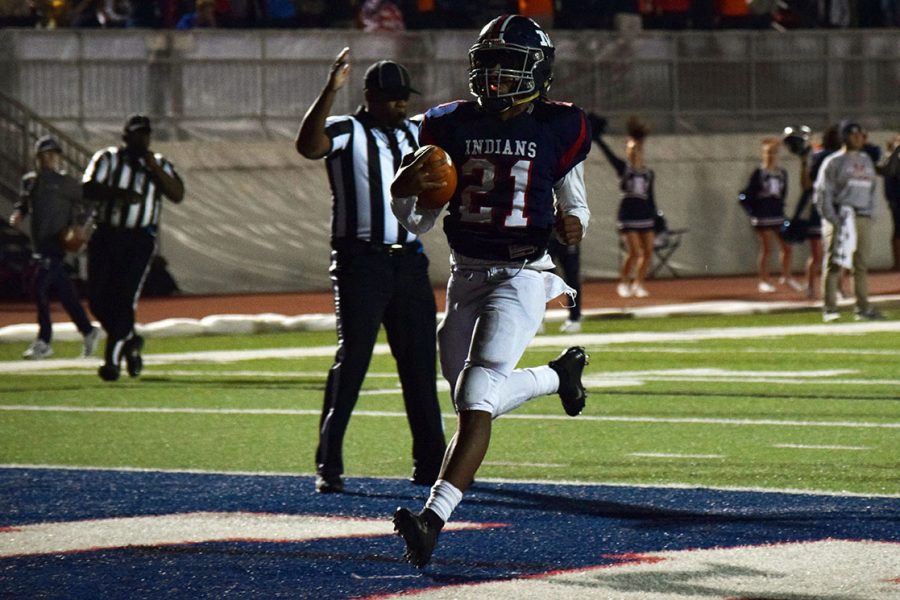 Kevontae McDonald
Varsity Football
35 rushes for 237 yards and 6 touchdowns in the game against Lawrence Free State
How did beating Free State feel?
It was simple because my offensive line was blocking for me and when we went into the Jumbo formation that became a big play for us. The offensive line made a big hole for me to hit and we got big yardage from doing that.
How did you achieve that?
We watched film and prepared well. We went through a lot of situations in practice, we knew their linebackers blitzed a lot so we went over that in practice and got prepared for that and it did us a lot of good.
What are your hopes for the rest of season?
I'm not focused on my individual stats. I'm just worried about getting past Derby and then winning a state title for the team and for the city.
What makes you want to improve?
The success we have and the chance to compete for a state title. I think that keeps everybody focused, excited and energetic to keep going.