Athlete of the Week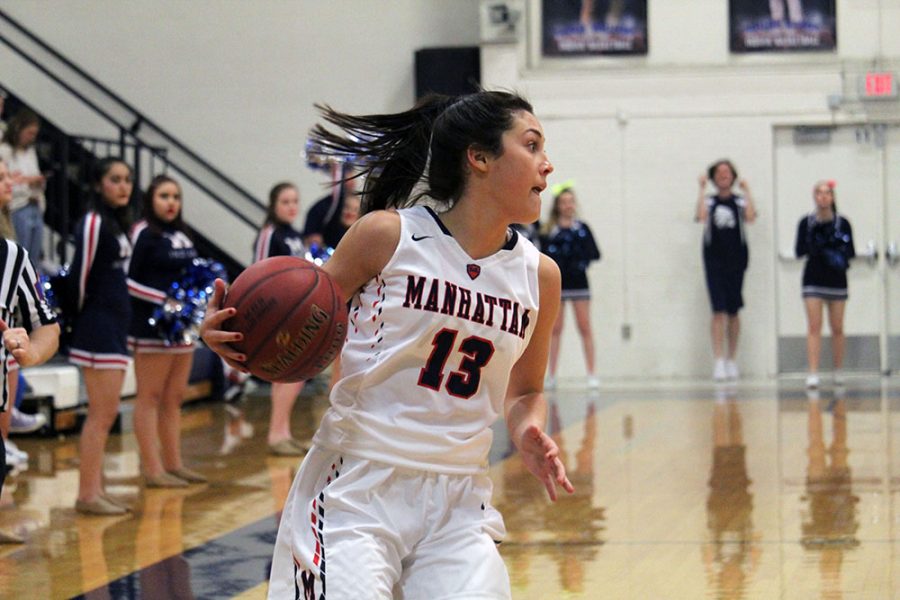 Haleigh Harper
Basketball
39 points with 16 rebounds
How would you describe your season so far?

I feel like our season has been going good. We've made a lot of progress since the beginning of the season and I feel like it's just going to get better from here. I'm really excited to kind of experience those postseason games and see how those turn out.
What predictions can you make about how the rest of the season will go?

I'm really optimistic about the rest of the season. We've made great strides since the beginning of the season and I really feel like the losses that we came across in the beginning of the season we'll get redemption for and hopefully we can beat the rivalry game — Washburn Rural — I really look forward to that.

How would you describe the MacPherson tournament?

It was good going into the McPherson tournament. It's always good because of the great competition we always see. We did come across a bit of a rough game on Friday. We played Olathe South and it wasn't our best game, I think everyone will admit that, but I think how we handled that the next day and how we came out the next day showed more about us than the last. I would say overall, the first tournament was pretty good and that we all did a lot of good things during that time.