Intramurals begin championships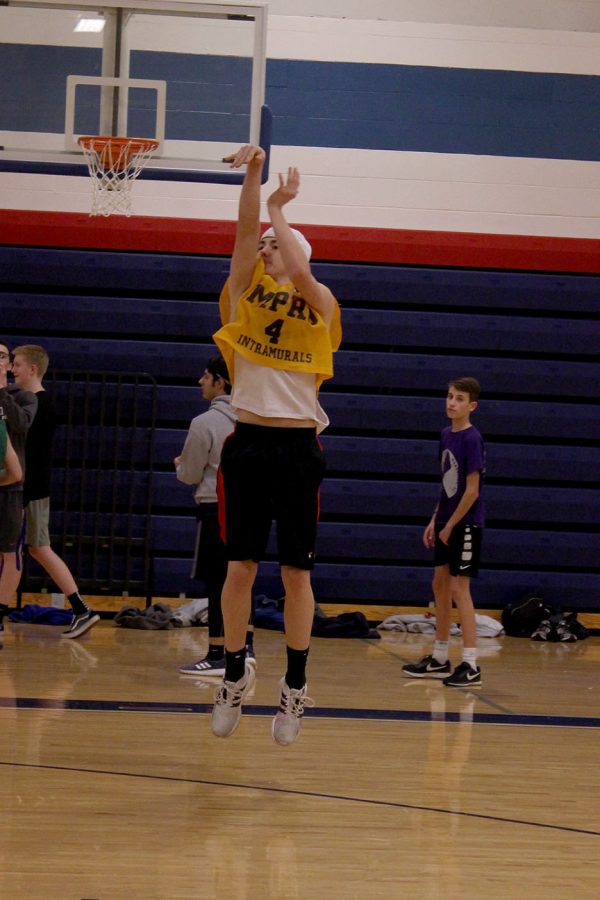 For weeks on end many students have been playing intramural basketball and now the time has come for the best team to finally be decided. The intramural tournament, which is single elimination, has finally begun. This means that all it takes is one loss and they're done.
There are three separate divisions of boys teams which means there will be three male team champions. The unique thing about the tournament is each divisions' entire tournament takes place in a single night.
On the first night, Division C's teams were up to play. In Division C the teams were Allahu Ackballers, Alpha Feta Cheese, Dream Team, The L.A. Leakers, Star Spangled Ballers, Ballikazes and the Ballers.
After a hard fought night starting at 6 p.m. the L.A. Leakers faced the Dream Team and came out on top as the winners.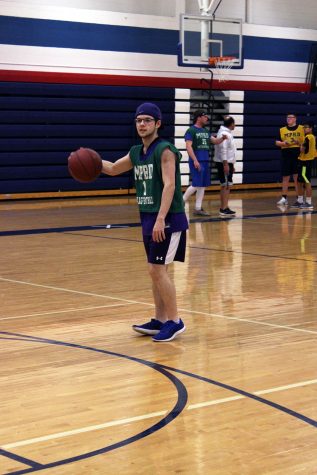 "I just kept telling my guys that they weren't tired and to play good defense and every time we got up one I tried to keep their heads up and tell 'Come on stop 'em this time'" senior Ruiz Walker said.
But the boy's games weren't the only ones of relevance on this night. While the girls didn't technically have to go through any bracket play they still played a championship game. The teams were chosen by who had the best record and who showed up to the most games as attendance was kind of an issue.
"For girls not a lot of them showed up so we had a pretty good record." junior Kira Schartz said. The Bad Benchwarmers and the McBallers faced off in an epic game with The Bad Benchwarmers coming out on top.
The remaining teams will be playing in the following week. Division B plays on Monday and Division A's games will take place the following night, Feb. 12.