Winter Play celebrated as unique production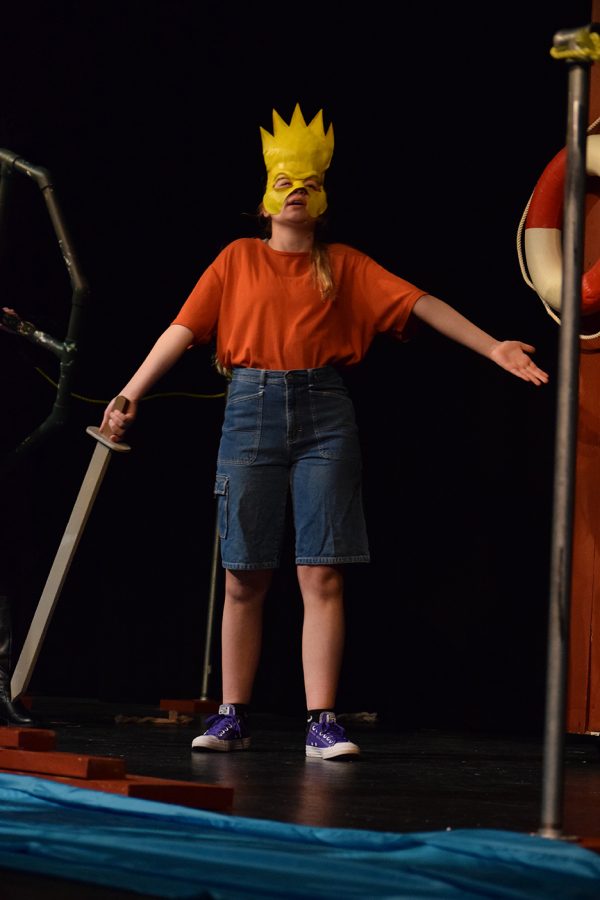 For three nights, the Manhattan High drama department and Thespian Troupe 941 put on one of the most experimental pieces that Rezac Auditorium has ever seen.
Feb. 14, 16 and 17 saw the performances of "Mr. Burns, a Post-Electric Play." Written by Anne Washburn, the play is set in a post-apocalyptic world where a group of survivors decide to come together to perform an episode of the Simpsons as a travelling theatre group. The three-act play was something outside of the typical variety of plays that MHS performs, making it a unique experience for actors and audience alike.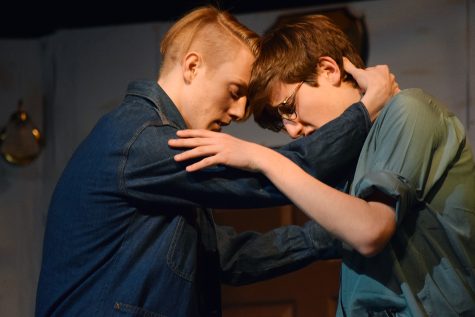 "It is a crazy show," senior Cameron Comstock said. "It is nothing like anything we've ever done before. We did a lot of normal comedies and Shakespeares in the past years, and this is just something totally new."
Although many members of the cast had years of previous experience in theatre, "Mr. Burns, a Post-Electric Play" stretched their abilities and encouraged them to try things that they had perhaps not previously considered.
"It was a lot different than anything I've ever done before," senior Tess Garvin said, "so it was kind of cool to try a new thing and step outside my comfort zone."
The show included many elements of theatre that were unfamiliar to actors, including the use of masks during a portion of the performance.
"Figuring out exactly how to use masks to portray emotion [was the most difficult part]," junior Nathan Paukstelis said.
The play featured three acts, the last of which was set many years in the future and featured a Greek tragedy-like version of the theatre company's original play. Because of this change in time, many cast members played two or more roles. This was just one of the many elements that made "Mr. Burns, a Post-Electric Play" and interestingly unique play for students to perform.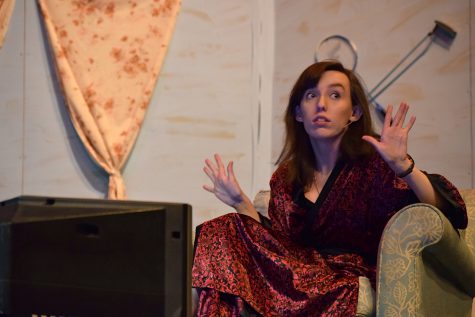 "It's more of a strange, slightly traditional, slightly kind of futuristic role," said junior Nathan Paukstelis, a member of the Greek chorus.
In addition to acting, students got involved in the winter play through costumes and tech work.
The winter play brought actors and techies together for three unique performances that resulted in a production that students could be proud of.
"I love being with the cast and watching a show develop, having everyone put in their all and watch a show come to life," Comstock said. "We put so much work into it, so it's really nice to see our our hard work pay off."
The theatre department will now jump into preparing for the spring play, "The Crucible," with practices already having started yesterday.