Investigation on Oak lot shooting ongoing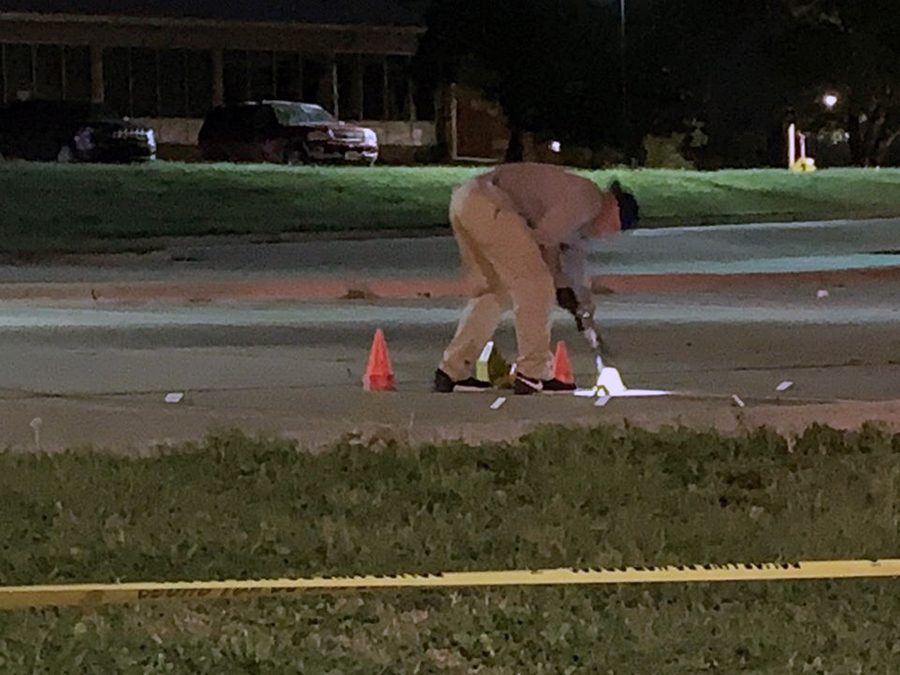 Manhattan High's West Campus south parking lot turned into a crime scene on Sept. 13 around 6:45 p.m. when the Riley County Police Department responded to multiple reports of gunshots.
According to a press release issued by the RCPD, officers found shell casings along with "other information" on the scene that indicated an altercation between two cars who met in the school lot before the shots were fired. They also say that a house in the 200 Block of Ridge was hit by a bullet before both vehicles fled the scene.
Kansas Highway Patrol Troopers found one of the vehicles located on I-70 heading east and the driver and three others were arrested by Kansas Highway Patrol Troopers from the Kansas Turnpike Authority.
According to a report by "The Mercury," the driver in question was Francisco Valdez-Garibay, a resident of Kansas City, who was taken in on charges of fleeing and eluding law enforcement.
KHP claims that there will likely be additional charges against Valdez-Garibay and he is currently being held at the Leavenworth County Jail without bond.
As of now, the RCPD has made no arrests, no reports of injuries have been made and there has been no indication that the people involved are affiliated with the school.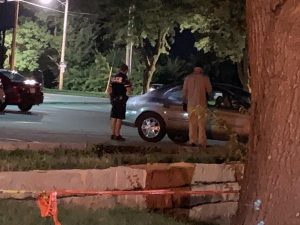 During the shooting, the volleyball team, Thespians and football players were inside the building. District director of communications Michele Jones reportedly told "The Mercury" that the shooting did not affect them because it happened on the far side of the lot.
"I was scared because I usually wait with my friends outside," senior Rose Carter said. "If we had waited 20 more minutes it would've been so scary."
Carter says that along with the worry for her friends, the incident left her with nightmares about being trapped in a similar situation without any protection.
In addition to the Thespians working on play rehearsals, the football team had just finished up with a team dinner when police arrived at the school.
"I didn't really know what happened," senior Jacob Hirschey said. "It was just like a normal day."
According to Hirschey, officers came as he was walking out of the building to where his truck was parked. He also says he didn't hear any gunshots; he found out later that there was a shooting when he received texts from other football players.
"I couldn't believe that there was a shooting and that that just happened," Hirschey said. "It was kind of scary knowing that I could have died if I walked out of the school a couple minutes earlier."
RCPD is working to find the second vehicle and the investigation is ongoing.