Indians end season in second round of playoffs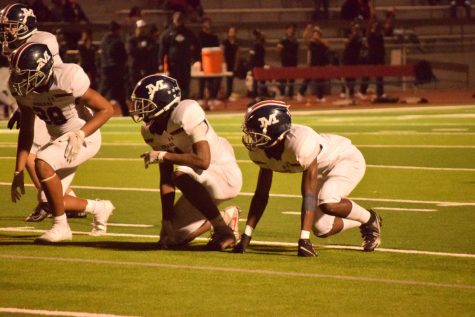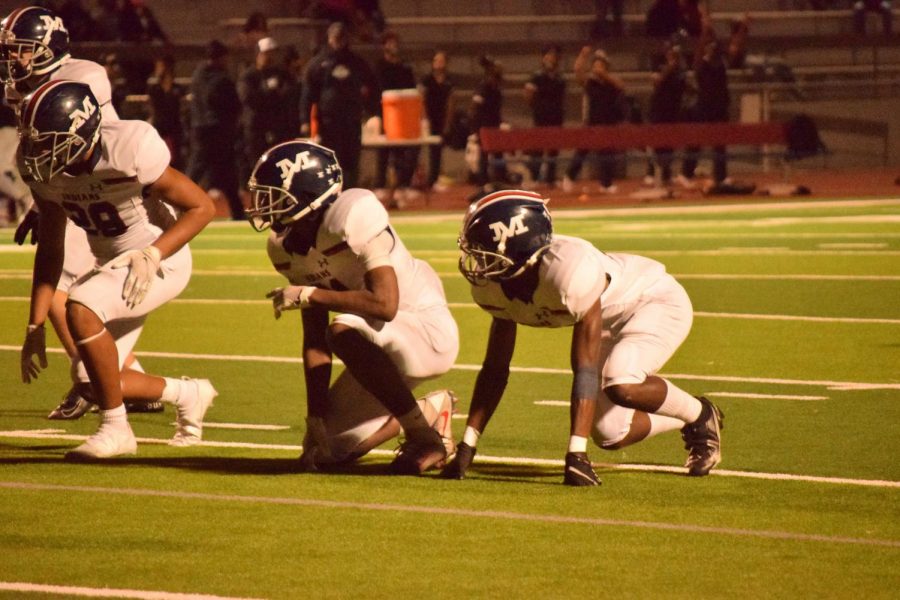 The Manhattan High football team ended the season Friday night falling at Wichita East 7-20. The Indians finished with a 6-4 record after starting off 2-3.
"It was a rough night but we had our chances to win the game and we were unable to make plays when we had to," head coach Joe Schartz said. "We struggled running the ball, which always makes it difficult to win."
The offense had a tough time all night, and couldn't seem to get in the endzone. The one touchdown came from a pick-six in the second quarter by junior cornerback Colby Klieman. From there, it was neck-and-neck through the whole game until East knocked in a touchdown in the closing seconds.
"They had a difficult front seven for their defense," Schartz said. "There were some costly penalties and we came up inches short on two fourth downs. Again, those things make it difficult to win games."
When the final buzzer sounded, it was game over and season over for the Tribe. Many were emotional after the game, as their season and careers at Manhattan had come to an end.
"I loved wearing that jersey and playing my last game of football with my brothers," senior Jeremiah Estaquio said. "I wouldn't have it any other way."
There was a pattern circulating about the group. It wasn't about the wins, the losses or stats. It was about one thing: playing for each other.
"It was pretty bittersweet," senior Mason Reid said. "We've been playing together for a long time and it was sad for it to end but good remembering all the good times we had."
Younger classmen were behind the seniors and loved playing with them every step of the way. Junior Vinny Smith wants to do the same thing for the underclassmen next year as a senior as the upperclassmen did this year for him.
"To the seniors, I'm definitely going to miss them, they were more than just my teammates, they were my brothers and we were a family. I learned a lot from them and made a lot of memories with them, I have nothing but love for them," Smith said. "To the underclassmen, we [have] to work hard going into next season, everyone has to get healthy, bigger, stronger and faster. We got to get everyone on the same page so we can win state next year which is the ultimate goal."
One of the main stories of the year was how the season would play out with the COVID-19 pandemic. They played every single game without any complications, which is a plus for Schartz.
"There was a time I didn't think we would have a season, and the fact we were able to play ten games was a blessing," Schartz said. "I enjoyed the opportunity to coach this team. We have a really special senior class. I am really going to miss them."