Interpersonal Skills fundraises for Special Olympics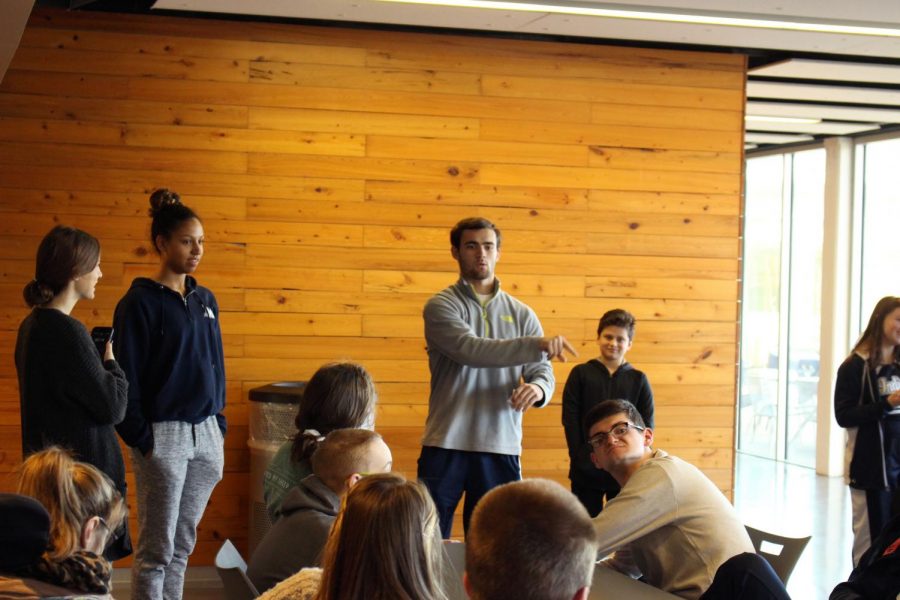 The Interpersonal Skills class at Manhattan High assisted at the 40th Annual St. Patrick's Day Road Race on March 17 to help raise money for their yearly participation in Special Olympics.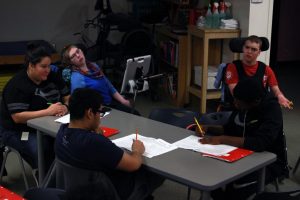 Both students and teachers appeared at 10 a.m. to volunteer their services to the runners across Aggieville in hopes of procuring funds for the games.
"There were, oh my gosh, probably… 25 or so students that just worked the race," Kim Schnee, IPS and Special Education teacher, said. "That raised like $1,000 for Special Olympics."
Working the race for Special Olympics has been somewhat of a tradition for both IPS and the Manhattan Running Company, who organized it.
"We're proud to announce that we continue our tradition of designating a portion of the proceeds from the races as a benefit for the Special Olympics," their brochure said.
Though they fundraise every year, the class doesn't have a distinct goal for how much money they earn for this event.
"It's dependent on just how many people signed up for the event," Schnee said. "It all came from the committee that runs the race and I don't know who else they gave the money to. It was as much as they wanted to give us."
This year, the money they raised will help them get to Seattle, Washington, where the games are scheduled to begin on July 1 in the University of Washington Husky Stadium. There they can choose from 14 different sports offered by Special Olympics USA to compete in and participate in the Parade of Athletes during the Opening Ceremony.
The nonprofit organization hopes to specifically emphasize accepting those with disabilities while simultaneously having fun.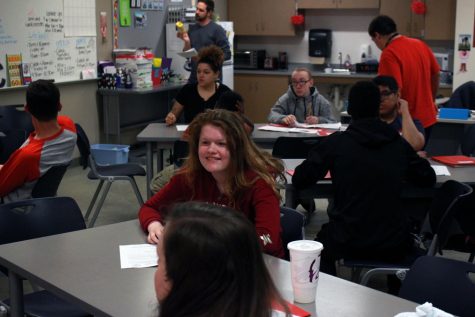 "The 2018 Special Olympics USA Games will showcase the abilities of athletes with intellectual disabilities, promote the ideals of acceptance and inclusion through sport, and celebrate the transformative power of Special Olympics," Beth Knox, President and CEO of Special Olympics USA, said on their website.
Though the St. Patrick's Day Race helped them earn money as a class, IPS still participates in other fundraisers that are more beneficial to the school and outside community. Their next event is "America's Got Special Talent," hosted on April 26 at 7 p.m. in Rezac Auditorium, where they will collect donations for the USD 383 the Families In Transition Closet.
"It's usually a full house, meaning you'll have to get there early to get a seat," Schnee said. "We've had people standing along the sides."
In the previous years of hosting the event, IPS has given the FIT Closet various different items for donation — not including money — such as clothing essentials.
"I think we had $2,500 it seems like and we bought underwear and socks, which was just hilarious," Schnee said. "We had like five shopping carts full of underwear and socks so we donated those instead of just giving them the money because they're always in need of those."
As for the IPS and Special Education students, they all eagerly await both events, as it allows for them to have fun and share in their delightful experiences at America's Got Special Talent and Special Olympics.