AFS holds Potluck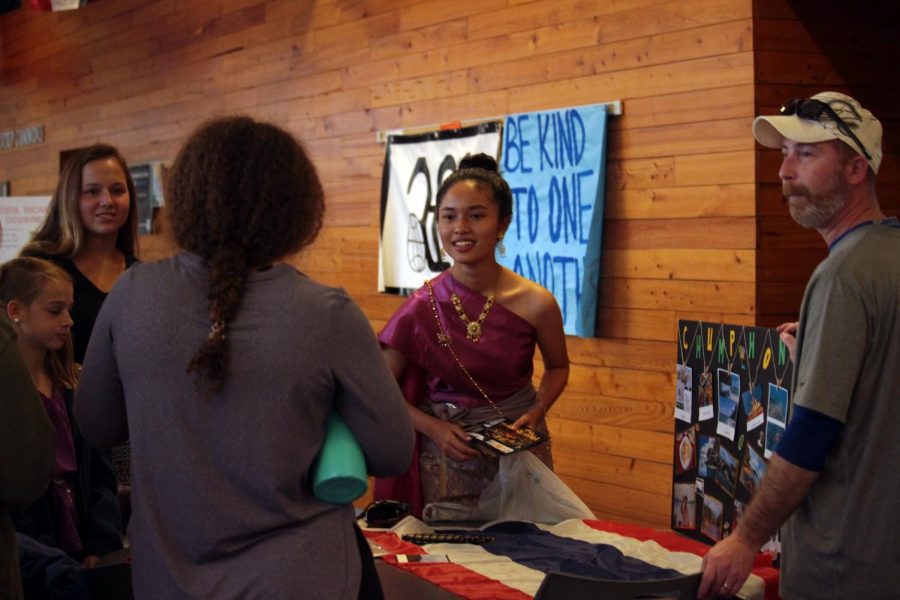 Members of both the adult and student chapter of AFS had the opportunity to interact Sunday during the semi-annual potluck dinner. It was a chance for foreign exchange students' host families to meet and for Manhattan High students to learn more about the exchange students' cultures.
"PIcking up little bits and pieces of knowledge and trying to make connections with [the exchange students was the most goal of the potluck]," AFS sponsor Tony Wichmann said. "As well as understanding… different cultures."
Members ate dinner together after the exchange students gave informal presentations about their countries in the form of a gallery walk through the MHS commons. The AFS adult chapter organized the event by cooking the food and helping the exchange student's organize their presentations.
"I think it was really nice for [the exchange students] to be able to talk about where they're from and have people who are interested and [listen]," AFS vice president Alison Payne said. "[It's] good for their public speaking skills and… good for students at MHS to learn more about where they're from and who they are."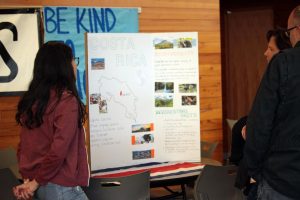 Originally, short-term stay students from India, who usually stay with MHS families for a few days while traveling around the U.S., were going to be hosted during the event. However the exchange never happened due to lack of participation. AFS still wanted to host a dinner and changed the event to have presentations from Manhattan exchange students.
AFS has hosted similar activities in past years and earlier in the school year. In August they organized the reverse of the exchange students' presentation — with American students presenting about their culture — in order to introduce foreign students to Manhattan.
"We do these types of activities… every year," Wichmann said. "It's important to try to get the exchange students exposed early on to the ropes [of American culture]."
It was the hope of AFS students and parents to better connect the host families and help the AFS students share their culture through this event.
"[I liked] getting to know other people and from other countries," junior foreign exchange student Hannah Schiefke said. "And also to meeting the other host parents."