FFA week advertises benefits of agriculture
In honor of FFA week, the Manhattan High chapter hosted activities to bring awareness to the benefits of agriculture and the influence it has on the community.
"A lot of people don't realize the impact [agriculture] has on areas like Manhattan," junior and chapter president Chanae Parker said. "I think FFA week is just a chance to advertise that and the opportunities there are within ag[riculture] that aren't necessarily just farming."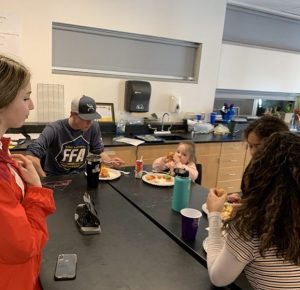 In addition to a potluck and game night to start off the week, during lunch all week the club provided yard games and trivia for students to participate in, learn from and test their knowledge of agriculture.
"[FFA week] gives us a chance to share a little about our club and what we do and why we do it," senior Tessarae Harris said. "A lot of people really have no idea what FFA even is."
Through contests and special events, FFA provides countless opportunities for scholarships and educates those who take part in the program on topics such as poultry and meat.
"My favorite part is definitely the career development events," senior Jacoby Kerr said. "They're big contests [that] show us pathways that we can go on in the future."
According to Harris, she has met several of her friends through the Manhattan High chapter.
"[FFA is] a great leadership and learning opportunity," Harris said. "I have made some really good friends [through the program]."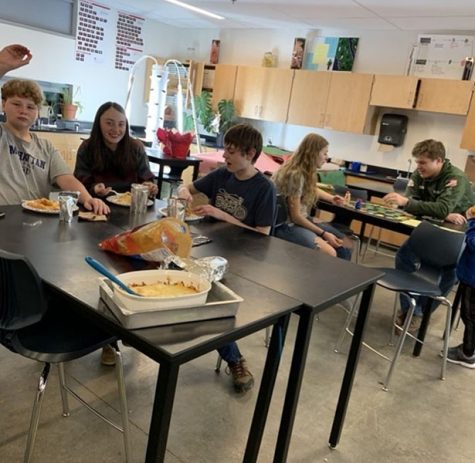 Additionally, club members can learn skills such as public speaking, parliamentary procedure, leadership and citizenship in FFA.
"FFA will teach you a lot of life lessons," Parker said. "It teaches you not only about ag[riculture], but also how to be a good leader and how to be a good citizen. [You learn about] a lot of communication, how to run a meeting and just skills that you're going to need later in life."
The main goal of FFA week is to make it clear that the program is not just for "a farmer or rancher going into an agricultural field."
"[My favorite aspect of FFA is] definitely the community aspect," Kerr said. "We're all kind of driving towards a common goal, which is to keep agriculture for everyone and keep agriculture going."
From countless competitions to life skills, FFA members use the organization to open doors and try new things.
"I think [FFA has] just amazing opportunit[ies]," Parker said. "It's kind of hard to understand … all the doors that will open for you unless you … cross the hallway into FFA."