MHS student council organizes social media spirit days
Manhattan High Student Council is posting weekly spirit activities on Instagram for MHS students, finding a creative way to engage the student body and bring people together during social distancing.
The spirit activities were kicked off on April 3, with the theme of "Memory Lane." A second activity, a digital MHS Bingo card, was brought out last Friday.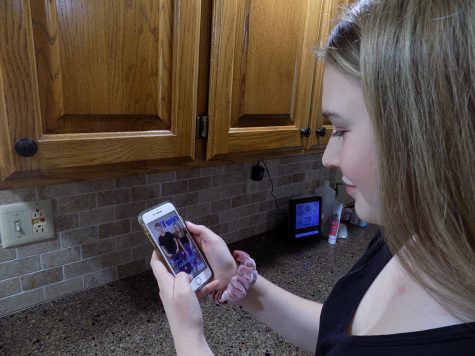 "There was a decent amount of participation in the first spirit activity that we did, but the other day when we did bingo I saw a lot of people doing it," student body president Hannah Higgins said. "So that was really encouraging to see."
The idea to start spirit days came from a meeting between administration and StuCo about ways to involve students and preserve a sense of community. Spirit days usually go along with Homecoming. However, they were deemed an easy and fun way to stay connected on a regular basis.
"We had some long conversations about what we could do to make sure that we maintain the community spirit throughout the rest of the year since we're not going to be able to meet in person," student body vice president Will Bannister said. "And we decided that we wanted to make spirit days a weekly theme instead of a quarter quarterly thing."
The hope is to continue these activities every Friday for the remainder of the school year, and possibly increase to twice a week. StuCo also intends to further involve administration to keep them connected with students.
"We're going to have [Principal Micheal] Dorst, [freshmen principal Dave] Holloway and probably [Athletic Director Mike] Marsh make TikTok videos and send them in so people can see those," Higgins said. "Dorst might dye his hair or something, we're going to do some fun stuff like that."
The main goal StuCo hopes to accomplish with the spirit activities is to cheer up the student body while feelings of isolation are so prevalent.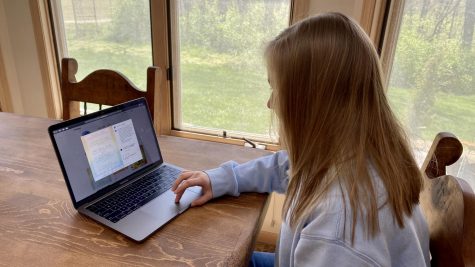 "[We] wanted to keep students' morale up because this is kind of a hard time," Higgins said. "But the biggest goal is just to keep students involved [with] the school and for them know that they're supported by StuCo and their principals."
With participation growing and connection to school media, whether that be The Mentor student newspaper, USD 383 or Student Council, the activities are connecting more students than ever.
"They help me feel connected to the school community during a time I can't actually be with my peers," senior and spirit day participant Duru Dogan said. "I love what StuCo is doing with their continued morning announcements, I'm thankful for Will Bannister's joke every day and these spirit days. As a senior, it is important to me that I still make as many memories as I can with my high school friends, even if it has to be over the Internet."