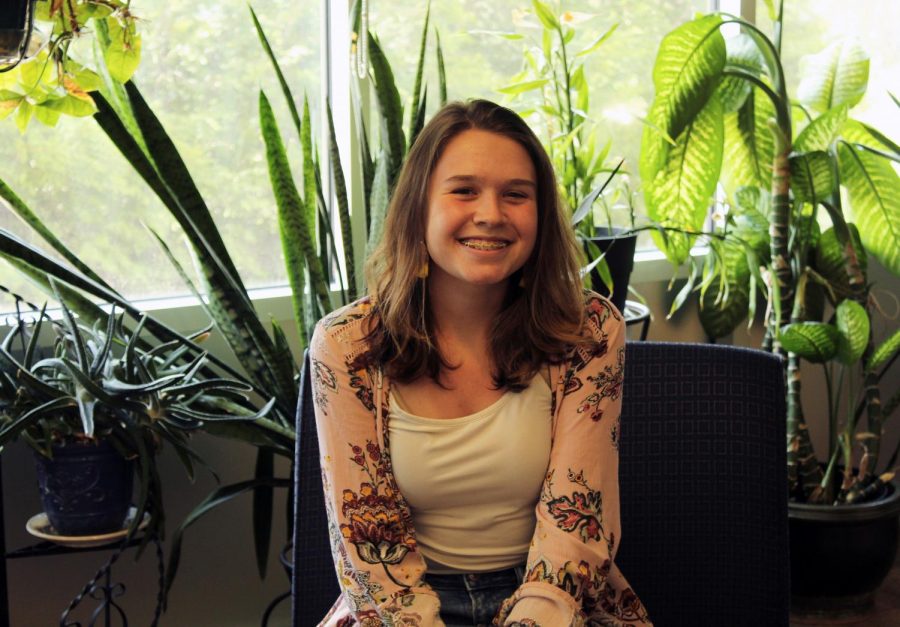 Sophomore Kyla Barnett is currently the Features Editor for The Mentor where she writes stories and designs pages.
She has high hopes for this year and is looking forward to embracing seasonal designs for The Mentor.
"[It] was really fun because you learn a lot of new interesting things," Barnett said. "I like that."
Barnett loves to be herself at every opportunity, which is why she tries to incorporate it into her many other activities, such as Environmental Science Investigations, Medical Explorers and Youth Jury. She also runs for the Manhattan High Cross Country team.
She enjoys the camaraderie of Mentor work nights and being able to bond with other members of staff.
"Have fun, live [life], live every second, even if it's just laying in bed doing nothing," Barnett said.
Kyla Barnett, Features Editor
Apr 15, 2020

MHS student council organizes social media spirit days

(Media)

Mar 03, 2020

Students use healthy recipes

(Story)

Mar 03, 2020

Athletes perform with many diets

(Story)

Mar 02, 2020

Parents should allow children more freedom

(Story)

Mar 02, 2020

Red Cross field trip postponed

(Story)

Feb 24, 2020

Red Cross to visit fire department

(Story)

Jan 27, 2020

Band and Orchestra students on their way to All-State

(Story)

Jan 27, 2020

MEC asks for help funding recycling

(Story)

Jan 15, 2020

Advisory now worth a credit

(Story)

Jan 15, 2020

Blue Light Journal looking for board members

(Story)

Dec 10, 2019

Club Feast sees poor attendance

(Media)

Nov 18, 2019

Red Cross to visit VA center

(Story)

Nov 11, 2019

Pre-construction processes beginning at MHS West

(Story)

Nov 04, 2019
Nov 04, 2019

Incorporating holidays into school

(Story)

Oct 28, 2019

Inktober inspires artists

(Story)

Oct 28, 2019

Environmental fair postponed

(Story)

Sep 23, 2019

Manhattan Emergency Services protect citizens

(Story)

Sep 23, 2019

Global climate strike worthy of attention

(Story)

Sep 16, 2019

Sunset Zoo provides overflow parking

(Story)

Sep 09, 2019
Dec 17, 2018

Tumblr Ban on adult content to extreme

(Story)